• around the web • news • supplies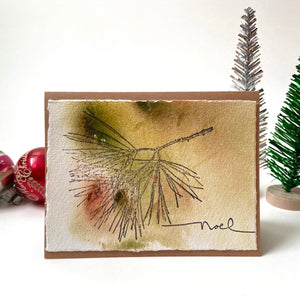 Now that I've been painting a few more years since I published my original holiday gift guide, I have new additions to suggest as gifts for the watercolor artist in your life this year!  As always, these are not sponsored suggestions. They're supplies or tools I use and love in my own watercolor practice. I'll provide links to websites where you can purchase them, but I highly encourage you to shop your local brick and mortar businesses this year if you can! Cheap Joe's Watercolor Paper Sample Packs Watercolor paper is hugely personal. Each artist has different styles or brands...
---
• around the web • news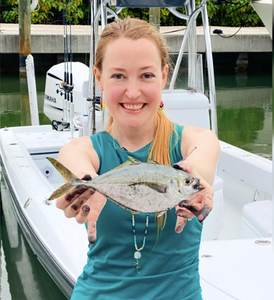 Last month my husband and I spent 10 days in Florida. It was our first big vacation in about two years, and it was greatly needed. It had a rocky start & end (airline travel is THE WORST) but overall was an amazing experience.Visiting the Florida Keys has been on my wish list for a while. And while on our final drive back towards Miami, my husband humored my impromptu and last minute requests to stop in a couple local art galleries. When we travel we make a point to focus on local--local bars, restaurants, and souvenirs--so local art galleries...
---
• around the web • art struggles • news • paint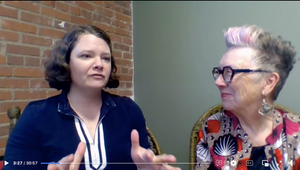 Last month I did a Facebook live event with local curator & businesswoman Jan Jensen, discussing my watercolor process and background. Here's the replay if you missed us live.
---
• around the web • nothing to do with art • review • tips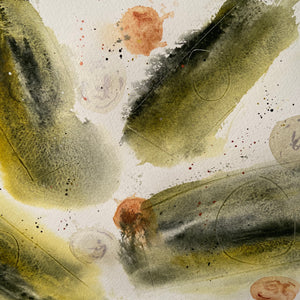 The stereotype of "starving artist" exists for a reason, but I just came across a talk by a local KC artist and gallery owner that wants to challenge that concept. Vanessa Lacy presented the concept of "Profit First" for artists via a free Facebook Live.  I started watching the video and I'm only halfway through, but I can already tell it's changed the way I'm thinking about money in my art biz. I'm definitely guilty of not paying myself at all from my art sales. Part of this is because I have a full time job with a good income,...
---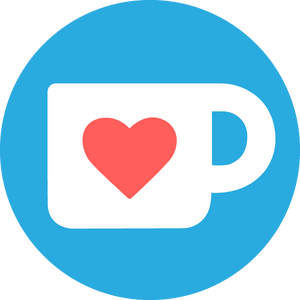 Ko-Fi is a site that allows artists and creators to collect donations from fans. If you don't have space in your house or budget for a piece of artwork, you can still support my art with a $3 donation on Ko-Fi. Of course, every newsletter sign up, blog comment, post like, and social media follow cost you even less at $0 but mean the world to me!