• area events • news • shows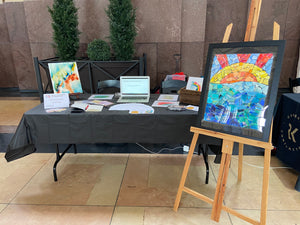 When I was working with my coach last year, she explicitly asked me if I wanted to make watercolor my full time job, and I said no. Both because I think the struggle to make it sustainable & profitable would be incredibly hard, but also because I simply didn't want to put that type of pressure on it. When painting is a hobby or part time gig, I can choose to not do commissions (which are stressful & anxiety inducing for me). I can paint when I want to. I can paint what I want to. It can stay a stress...
---
• area events • news • nothing to do with art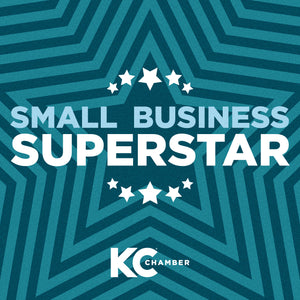 Wow! A new surprise in my inbox last week: I'm a Small Business Superstar again for 2023! This is a program run by the Greater Kansas City Chamber of Commerce to recognize area small businesses. I was nominated last year totally out of the blue but I'm excited to see I'm keeping the goodness going. It's always energizing to get confirmation I'm on the right track and doing a good job. Being a solo entrepreneur, and especially an artist since it's an extremely popular field, can be isolating and competitive. I know, I know: I'm not supposed to compare my journey...
---
• area events • supplies • tips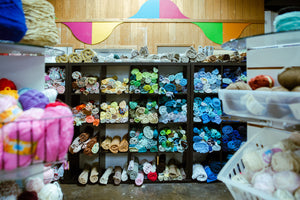 I have a love/hate relationship with thrift store shopping. It's always a thrill when you find a great item for a low price. And you can feel good about not contributing to the many (many) problems associated with the fast fashion industry. But if you're looking for something specific, even a certain color, it can be very frustrating. I also dislike how much trash I have to sort through before I find the occasional treasure. But in Kansas City we have one thrift store that's always exciting to visit: ScrapsKC!  ScrapsKC is an art supply thrift store. They also have a...
---
• area events • art struggles • news • shows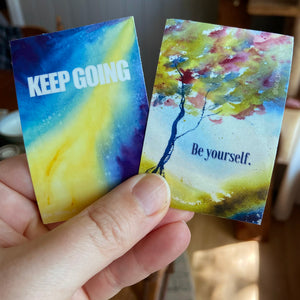 I have a love/hate relationship with outdoor art events. I love that they're my best sales, and I love seeing how people react to my art. But I hate that they're so hot in KC in the summer, and that the weather is so temperamental and sometimes ruins the events. My coach challenged me to come up with a way to make them fun this year. Together we came up with the idea to give out free stickers. I decided to create stickers for kids & adults, in order to spread happiness & positivity. The kid friendly stickers are colorful circles...
---
• area events • news • shows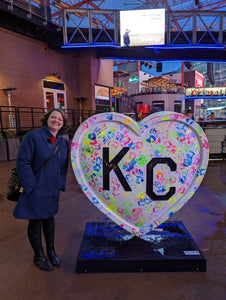 154 giant hearts are scattered throughout the Kansas City area now through the end of May. You may see a few just going about your daily life, but it might be a fun challenge to see how many of them you can visit this spring! The updated Parade of Hearts website is now live! It includes heart info, artist bios, and location info. The new app has GPS maps, the heart & bio info, activities, and offers as well. The "Pass It On" heart is sponsored by PNC Bank & the Power & Light District. It's in a great location...