• in the shop • news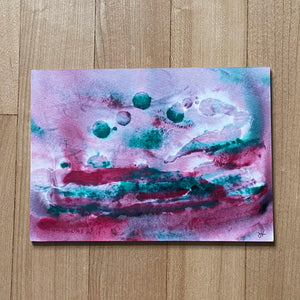 How was the start of 2022 for you? Did you make resolutions, declutter, or get a fresh start somewhere?  Personally, I had no energy or motivation at the first of the year to do any of that stuff. I didn't take enough time off around the holidays to feel like I had the ability to recharge. "Same shit, different day" was dragging me down.  I was also sick twice in 4 weeks, the second of which was a confirmed case of Covid, which meant I had to cancel a trip to see my mom in the US Virgin Islands. Being sick kicked...
---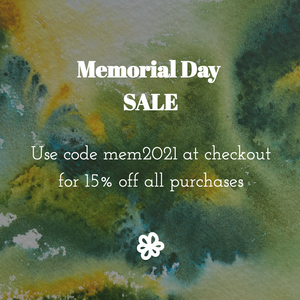 In honor of the holiday weekend, I'm running a sale now through Monday at midnight. Use code mem2021 at checkout to get 15% off any purchase on this site!
---
• in the shop • news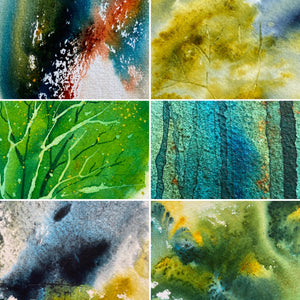 The Late Blooming Watercolors Spring 2021 Collection is themed around spring, new growth, budding trees, and the color green. You'll love these pieces of custom art for your home decor, office wall decor, or home office decor if your walls are ready for a jolt of spring energy. These paintings range in size, from a small 5x7" painting that would be great in a small space or part of a group of artwork, to the largest piece which measures 14x10" and makes a bold statement.Each painting is also conveniently mounted on cradled board so they're ready to hang, no additional frame needed! So...
---
• in the shop • tips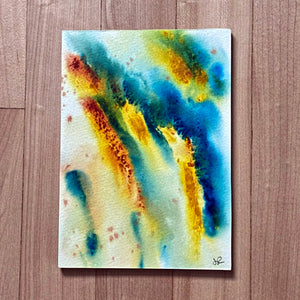 I offer a selection of my original watercolor paintings mounted on board. These board-mounted paintings are a modern and clean way to display custom art. They're also ready to hang as soon as you get your nail in the wall, no additional frame needed. Easy peasy!   View this post on Instagram A post shared by Jen Roberts - Artist (@late_blooming_art)  
---
• in the shop • news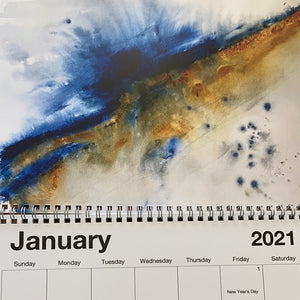 I made a calendar with my art!    While putting it together, I learned I mostly paint in portrait orientation, because I struggled to find enough landscape-oriented paintings to use. I'm going to have to work on that over the next year if I want to do this again for 2022, since I used all my favorites from my entire painting experience! I created the majority of the paintings this past year, mostly with my palette knife watercolor technique, but all of them feature my signature style of painting in watercolor without a brush. I have one extra available to purchase...