• art struggles • collage • supplies • tips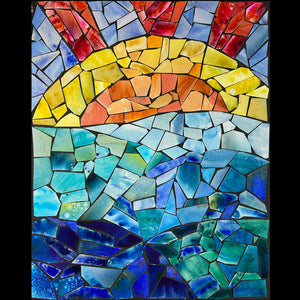 I am passionate about reducing waste in my life and my art practice. I paint on both sides of paper when I can and keep every terrible painting or scrap to reuse in collage.  Here's a video from Instagram that shows a few more of my recycling & waste reducing techniques that you can steal for yourself!   View this post on Instagram A post shared by Jen Roberts - Artist (@late_blooming_art) I keep meaning to make part 2, and I'll be sure to post it here too when I do.
---
• around the web • news • supplies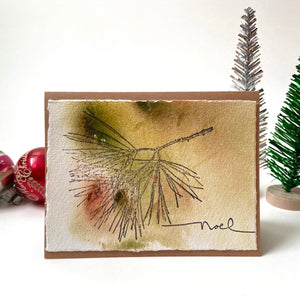 Now that I've been painting a few more years since I published my original holiday gift guide, I have new additions to suggest as gifts for the watercolor artist in your life this year!  As always, these are not sponsored suggestions. They're supplies or tools I use and love in my own watercolor practice. I'll provide links to websites where you can purchase them, but I highly encourage you to shop your local brick and mortar businesses this year if you can! Cheap Joe's Watercolor Paper Sample Packs Watercolor paper is hugely personal. Each artist has different styles or brands...
---
• area events • supplies • tips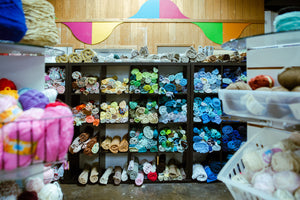 I have a love/hate relationship with thrift store shopping. It's always a thrill when you find a great item for a low price. And you can feel good about not contributing to the many (many) problems associated with the fast fashion industry. But if you're looking for something specific, even a certain color, it can be very frustrating. I also dislike how much trash I have to sort through before I find the occasional treasure. But in Kansas City we have one thrift store that's always exciting to visit: ScrapsKC!  ScrapsKC is an art supply thrift store. They also have a...
---
• experiments • paint • pigment • supplies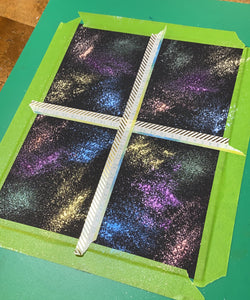 Black watercolor paper--heard of it? Tried it? I have some (because I have an art supply addiction, you see) but I've struggled to use it over the past year or so I've owned it.  Recently I found a way to use both my black watercolor paper and another supply that was gathering dust: my mica powders. I mixed up a small batch of 5 different interference mica powders with gum arabic to make my own custom watercolor paint that looks great on black paper! Interference paint changes colors as you move it around in light. It's another unusual supply that's...
---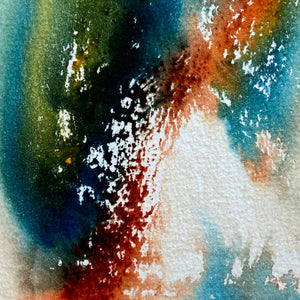 Now that I've been painting for a few years, and I've started to create art that I like and think is good enough to sell, I've started to accumulate a lot of paintings I have to keep track of. It's important to keep note of when they were painted, what size they are, how much the framing supplies cost, and so on. In the interest of organization I created a spreadsheet to track all this info in one place. I add columns from time to time as I discover additional info I'd like to track. If you haven't started tracking...