• area events • experiments • news • paint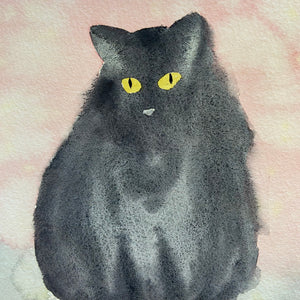 I recently offered my time, supplies, and talent to the Friends of Parkville Animal Shelter's Secret Artist fundraiser. A neighbor of mine is heavily involved in the group and had asked me to participate this year. Painting pet portraits is totally out of my wheelhouse, but I decided I was up for the challenge! I was assigned two commissions: a dog and a cat. I did 3 thumbnail sketches for each one, working out what colors I wanted for the backgrounds and for their fur. Then I used the fancy LED light pad my husband got me for my birthday to...
---
• area events • news • shows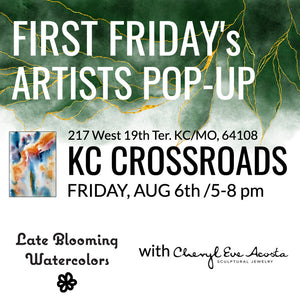 First Fridays in the Kansas City Crossroads Arts District are kind of a big deal. The neighborhood is known for having numerous art galleries, and many of them stay open late and have special events on the first Friday of the month. The city closes some streets to have pop up booths, music, and food vendors. And it's packed with people! Driving through the Crossroads (or anywhere near it) is nigh impossible on those nights. It's been a few years since I've been to a First Friday (because fighting crowds makes Jen a grumpy grump grump), but I'm familiar with the event's...
---
• area events • news • shows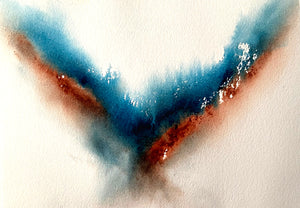 I have two pieces that will be featured in the Summer Small Works Show at the Kansas City Stockyards Gallery! The show opens tomorrow, July 16, and runs through August 13, and it's my first time being part of an in-person juried art gallery show. The opening reception is tomorrow July 16 from 5-8pm, and is free to attend. I'll be there at the beginning for a bit!Both of my featured paintings were created in one layer by palette knife with watercolor paint straight from the tube. Watercolor is a fascinating medium and I love the surprises it creates. And even when...
---
• area events • art struggles • news • weekly summary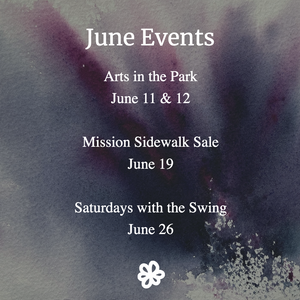 Well, it's been a few weeks since I posted one of these. Whoops! I was super busy with the weekend art shows and still recovering from the weeks of insomnia / the new meds. Last time here. I haven't been painting a ton because we've been really busy. I have events every weekend this month, and it's been super hot so they're wiping me out. I have done pretty well at the ones I've had so far though! Food. Art. Drink. was very successful. I made almost as much in sales that weekend as I made all of last year!...
---
• area events • news • shows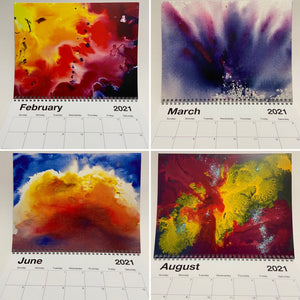 With the warmer weather, events are coming up all around the KC area! Mark your calendars to see Late Blooming Watercolors in person at one of these upcoming summer events. Food. Art. Drink June 4 & 5 • 5-10pm Linden Square, Gladstone Arts in the Park June 11 • 5-10pm • June 12 10am - 9pm Macken Park, North Kansas City Mission Sidewalk Sale June 19 • 10am-4pm Johnson Drive, Mission KS Saturdays with the Swing June 26 • 9am-3pm Downtown Overland Park, KS