• art struggles • news • paint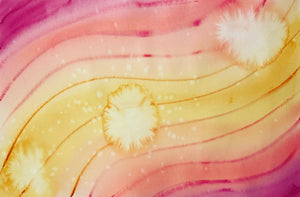 I'm continuously surprised by how much I enjoy watercolor. It has a mind of its own, and I'm a total control freak in the rest of my life! I like to think that painting in my studio is the one place I feel totally free to make all the mistakes, and really, truly let go.A few weeks ago I got an extreme reminder that I am not in control--I dropped a big ole drop of water in the bottom left corner of this painting, right about the time I thought I was done. Cue major internal screaming and panic!! Mistakes...
---
• area events • art struggles • news • shows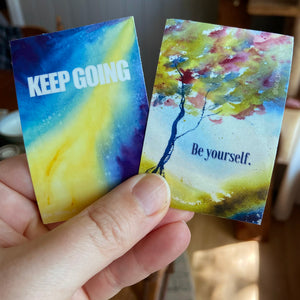 I have a love/hate relationship with outdoor art events. I love that they're my best sales, and I love seeing how people react to my art. But I hate that they're so hot in KC in the summer, and that the weather is so temperamental and sometimes ruins the events. My coach challenged me to come up with a way to make them fun this year. Together we came up with the idea to give out free stickers. I decided to create stickers for kids & adults, in order to spread happiness & positivity. The kid friendly stickers are colorful circles...
---
• around the web • news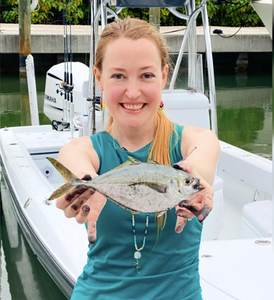 Last month my husband and I spent 10 days in Florida. It was our first big vacation in about two years, and it was greatly needed. It had a rocky start & end (airline travel is THE WORST) but overall was an amazing experience.Visiting the Florida Keys has been on my wish list for a while. And while on our final drive back towards Miami, my husband humored my impromptu and last minute requests to stop in a couple local art galleries. When we travel we make a point to focus on local--local bars, restaurants, and souvenirs--so local art galleries...
---
• around the web • art struggles • news • paint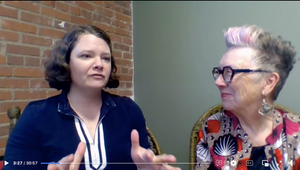 Last month I did a Facebook live event with local curator & businesswoman Jan Jensen, discussing my watercolor process and background. Here's the replay if you missed us live.
---
• area events • news • shows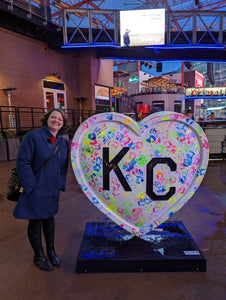 154 giant hearts are scattered throughout the Kansas City area now through the end of May. You may see a few just going about your daily life, but it might be a fun challenge to see how many of them you can visit this spring! The updated Parade of Hearts website is now live! It includes heart info, artist bios, and location info. The new app has GPS maps, the heart & bio info, activities, and offers as well. The "Pass It On" heart is sponsored by PNC Bank & the Power & Light District. It's in a great location...