• around the web • nothing to do with art • review • tips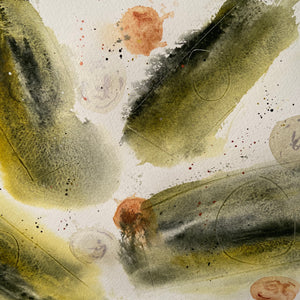 The stereotype of "starving artist" exists for a reason, but I just came across a talk by a local KC artist and gallery owner that wants to challenge that concept. Vanessa Lacy presented the concept of "Profit First" for artists via a free Facebook Live.  I started watching the video and I'm only halfway through, but I can already tell it's changed the way I'm thinking about money in my art biz. I'm definitely guilty of not paying myself at all from my art sales. Part of this is because I have a full time job with a good income,...
---
My board mounted paintings are some of my favorites because they're ready to hang as soon as you get them home. It's also a nice, modern way to display my watercolor art. They take quite a few extra steps to get them ready to display and sell though!  Watercolor reactivates if it gets wet, so the very first step is to spray the painting with varnish to seal and set it. Then I use acrylic medium to "glue" the painting to the cradled board. Next, I put heavy weight (usually a giant stack of books!) on top of it overnight to ensure a clean adhesion....
---
• in the shop • tips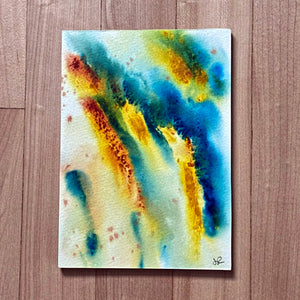 I offer a selection of my original watercolor paintings mounted on board. These board-mounted paintings are a modern and clean way to display custom art. They're also ready to hang as soon as you get your nail in the wall, no additional frame needed. Easy peasy!   View this post on Instagram A post shared by Jen Roberts - Artist (@late_blooming_art)  
---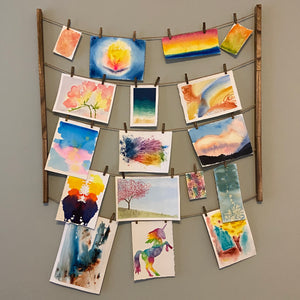 When you think of how to display art, your first thought is probably immediately: in a frame, behind glass. If you have a work on canvas or cradled board, maybe you can hang it directly on a nail. But if you have a collection of small original art, prints, postcards, or family photos, you could use a display like this to show off a lot in a little space:   View this post on Instagram A post shared by Jen Roberts - Artist (@late_blooming_art) Think outside the frame when you display art!
---
• around the web • tips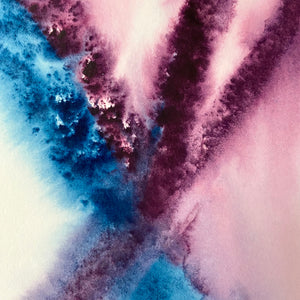 "Buy fewer, better works of art. Buy the best you can afford. Take your time. There is no art emergency." — Liz Klein (art adviser) I came across this quote as I was reading an older New York Times article about how to buy art. It took me a minute to pull my eyebrows back down to their normal spot after seeing the prices thrown around (tens of thousands & millions of dollars?!?!), but once I recovered I just had to share this quote with you. Because it's so, so true! Please take this advice to heart: there will never be an art...