• area events • news • shows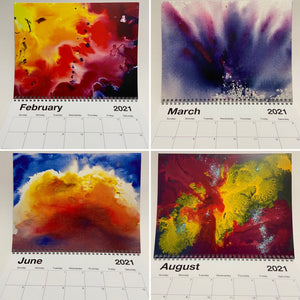 With the warmer weather, events are coming up all around the KC area! Mark your calendars to see Late Blooming Watercolors in person at one of these upcoming summer events. Food. Art. Drink June 4 & 5 • 5-10pm Linden Square, Gladstone Arts in the Park June 11 • 5-10pm • June 12 10am - 9pm Macken Park, North Kansas City Mission Sidewalk Sale June 19 • 10am-4pm Johnson Drive, Mission KS Saturdays with the Swing June 26 • 9am-3pm Downtown Overland Park, KS
---
• area events • shows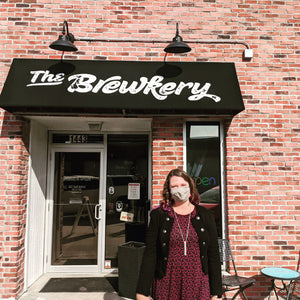 A collection of 10 of my original, framed watercolor palette knife paintings are on display at The Brewkery kombucha bar at 1443 Swift St, in North Kansas City, MO. They'll be on display through at least the end of May 2021, but in case you can't visit in person, here's a video walk through of the gallery!   Featured paintings (in order of appearance): Autumn Palette Knife Landscape Winter Palette Knife Landscape Palette Knife Landscapes I Palette Knife Landscapes II Canyon Land Heartland Prairies Palette Knife Landscapes III For Lou Mt. Olympus Hanging Gardens All paintings are for sale, framed...
---
• area events • news • shows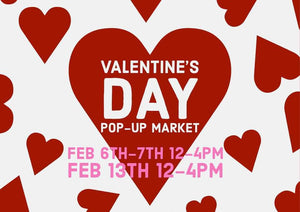 Come down to the Kansas City Design Collective to shop local artists and makers for Valentine's Day gifts, and enjoy food trucks! I'll be participating on Saturday, Feb. 13 from noon to 4pm.  Social distancing and masks are mandatory.  Address & details available here.
---
• around the web • news • shows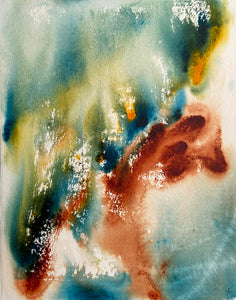 My "Forest Cascade" original palette knife watercolor is part of the Rhode Island Watercolor Society's show "Home for the Holidays." The virtual show opened Saturday and you can see all the featured works on the @riwatercolor Facebook page!This is a national show for 2D media that selected 90 works from 187 entries. I am especially excited about this one because it's the first time I've been selected for a watercolor society show! "Forest Cascade"Watercolor on cotton paper, mounted on board14 Inches x 10 Inches$250
---
• around the web • news • shows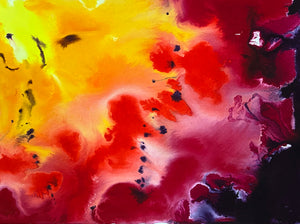 I submitted and had 3 pieces selected for the Pure Enjoyment Art Show 2020 hosted by Brewer Science! The event is totally virtual this year, so you can view the entire show on their website now through the end of October. There's an interactive virtual gallery at the bottom of the page, so to jump straight to my works, click in the top right corner on the layout map, then move the view to see the north wall. You can click on them for more information, such as if they were created by palette knife, and they're also for sale through...