• beginners • paint • supplies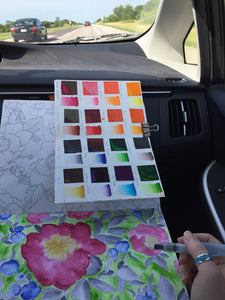 Welcome to the Late Blooming Watercolors Late Holiday Gift Guide! Christmas is just over a week away, so this gift guide will only be useful if you need to do some last minute shopping for the budding watercolorist in your life. 1. Winsor & Newton Cotman Watercolor Sketcher's Pocket Box Set This is one of the first sets of decent watercolor paint I purchased, and it's still my number 1 recommendation for those getting started with watercolor. It's considered "student" grade paint, but it's still a huge step up from the Crayola watercolors many of us used as children. It comes with a...
---
• around the web • art struggles • beginners • color theory • paint • pigment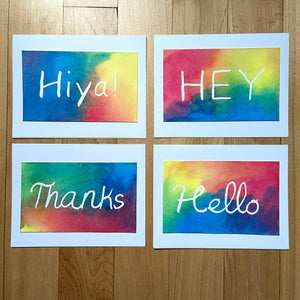 Do you struggle with muddy watercolors? Do you want to get brighter mixes? Understanding color bias was a major step towards solving these issues for me. As a self taught watercolor artist, I spend a ton of time on blogs and YouTube. There is so! Much! Info! on any topic you can imagine on the internet. I spent a ton of time researching watercolor supplies after the free class I took at the library. I'm such a nerd--and I secretly hoped if I researched enough and bought the exactly right supplies I would have an edge over every other beginner. Silly right?...
---
• art struggles • beginners • news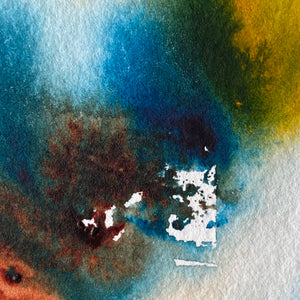 "Alla prima" is a term I just discovered last week. It means "at first attempt" or "all in one go" and I just love this idea! It describes my favorite way to paint and it makes it sound so much more legitimate. "Hello, I'm Jen Roberts and I paint alla prima."  It just sounds fancy that way! Wikipedia also tells me the French version of this is "au premier coup" which I like quite a bit too (possibly due to my years spent studying French in college!). Painting alla prima just fits my impatient nature. I don't want to fiddle...
---
• around the web • art struggles • beginners
Deciding to paint somewhat late in life means I spend more time than I'd like second guessing myself. That nasty whiny voice comes up and wonders "what basics of design and composition am I clueless about because I didn't formally study art?" No one's ever actually said or even hinted anything remotely like that to me of course! My self doubt just seems to have a way of sneaking in.Being "self-taught" may still have some negative connotations, but I think a lot of that is fading as more and more of us become self-taught via the internet. The current pandemic and...
---
• beginners • experiments • supplies
How do you decide what to focus on? I want to do ALL THE THINGS! Lately I've been following a ton of printmakers on Instagram. I'd seen some beautiful prints from artists such as Kim Herringe and Sarah Matthews, so I recently asked for and got a gel printing plate for my birthday. I was hoping I could use watercolor paint with it instead of my beat up old baking sheet...but that was not to be. I tried it first with watercolor of course, but it took a ton of paint to get what was not even a smooth layer (shown...